Join MAINDATA at DVB World 2022
MAINDATA will attend this year's DVB World 2022 in Brussels on Wednesday May 18th to join discussions around the future of digital TV and media delivery.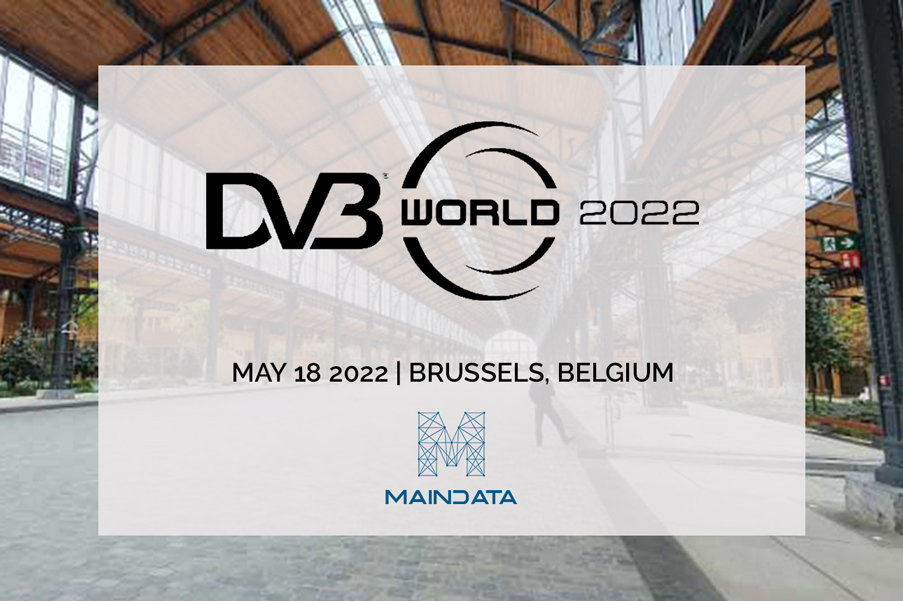 DVB World is a yearly conference for media delivery experts to meet and talk about current trends and developments in the industry. After 2 years of hybrid events, this year's DVB World is trying out a new format – an "uncoference" consisting entirely of peer-to-peer discussions on topics chosen by the community.
Our CEO Dušan Statelov will be attending so you can come meet him and many other experts and join the discussions.
Learn more and register at DVB World 2022.
MAINDATA develops innovative products and solutions in the field of TV broadcast and satellite internet. By optimizing TV signal delivery, MAINDATA's solutions open new revenue streams for TV broadcasters. Established in 1996, MAINDATA attracted worldwide customer base including Eurovision, World Bank, Sony, Tata and others.
Follow us on LinkedIn and check out our other news and events we will attend