With over 25 years' experience in global markets and a successful track record in satisfying the needs of large multinational companies and top NGOs, we go above and beyond to make our customers happy and tailor our solutions to your specific needs. Read MAINDATA's references from our customers below.
During our 25+ years' existence, we have collaborated on large international projects with companies, NGOs and governmental bodies and received multiple awards for outstanding innovation and business excellence.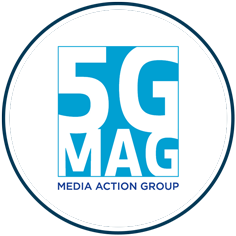 Member of the 5G Media Action Group focued on media delivery technologies in the 5G ecosystem, based in Geneva
Member of the European digital TV standardization group DVB based in Geneva
Seal of Excellence award by EIC Accelerator Horizon 2020 for the most innovative European SMEs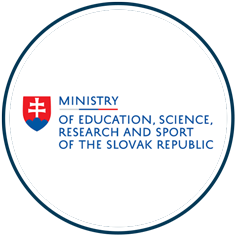 R&D certified by Slovak Ministry of Education
Partner of Research Institute for Telecommunications
Awarded €300k project SMART EDU for video satellite distance education from Leonardo da Vinci (6 organizations from 4 EU countries)
Trusted by companies worldwide


We have been using several MAINDATA IP encapsulators since 2018 for datacasting services to 4 continents. Our company is satisfied with our choice, as MAINDATA's solution works seamlessly and without any interruptions, and we have even increased transmission bandwidth after the Olympic Games in Tokyo. We can highly recommend MAINDATA's products to other customers.
– Mathieu Miraucourt,
Project Leader
Eurovision Services S.A., Geneva, Switzerland

We have started our long-term cooperation with MAINDATA by testing IP encapsulator for our extensive satellite internet services. We are running satellite internet via Eutelsat and RSCC satellites. As MAINDATA IP encapsulator has outperformed a previous solution, we have deployed MAINDATA IP encapsulators and HYBRID-NET solution for all our hybrid satellite internet services.

We recommended MAINDATA solutions to our partners, who were equally satisfied.

The advantage of MAINDATA IP encapsulators is the efficient built-in management of valuable satellite bandwidth as well as the ability of direct bandwidth management and service provisioning by our resellers.

Thanks to our satisfaction with MAINDATA and their straightforward approach we have extended our cooperation by deploying network monitoring solution SAT-IP-EYE, allowing us to proactively detect problematic nodes in our network and increase customer satisfaction.
–
Subair Mullappilly, CTO
Horizon Satellite Services, Dubai,
UAE

I was satisfied with our cooperation with MAINDATA as they are a very reliable and competent supplier of turn-key solutions.
MAINDATA delivered a complete solution for building up our satellite internet services on a "green field" in Italy.
Besides their great IP Encapsulator and HYBRID-NET solution, MAINDATA built for us an uplink satellite antenna. We recommend MAINDATA for their great products and support.
– Ruggero Argenio,
Ratio Consulta, Milan, Italy
Get in touch with us to discuss how we can help your project with our solutions