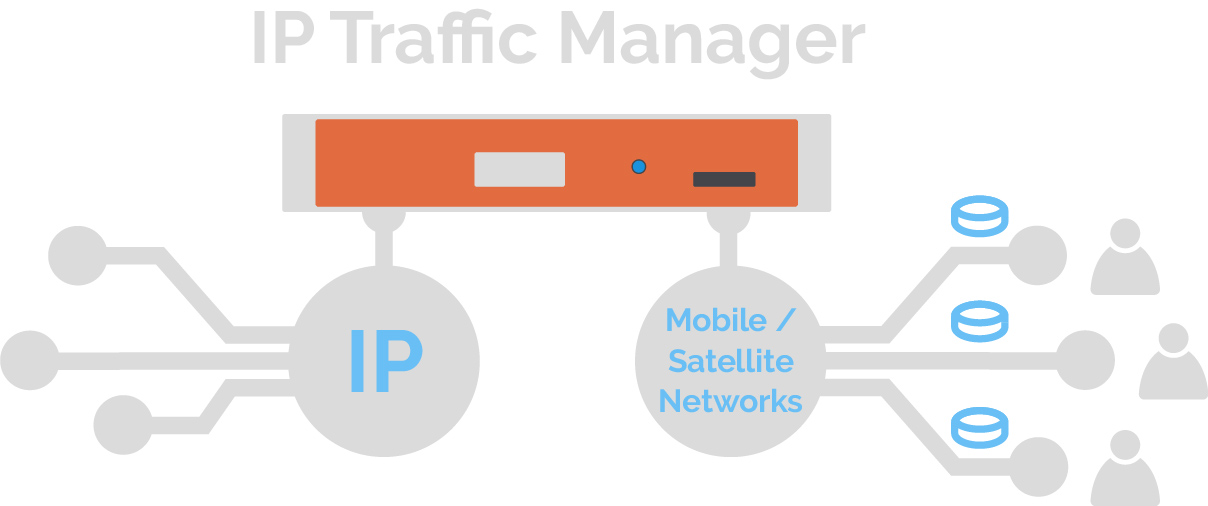 Efficient solution for your Fair Usage Policy (FUP)
Traffic volume management is a crucial tool for services where bandwidth costs are high, such as satellite internet services, mobile data etc. MAINDATA IP Traffic Manager provides efficient way to control user network usage in order to maximize profitability of your service and avoid overusing resources by few customers.
MAINDATA IP Traffic Manager allows highly efficient IP volume management with predefined rule settings and peak management, as well as full remote Virtual Network Operator (VNO) support, allowing management by multiple resellers of their end-users. Traffic management is accessible via web-based UI with numerous features, such as defining IP volumes per client with custom recharge intervals and maximum bandwidth values, as well as customizations for peak hours.
Optimization add-on for the satellite internet or mobile data platforms
Multivendor solution various satellite internet vendors
Supports any IP network – e.g. two-way VSAT & one-way DVB satellite IP platforms, mobile data
Controls Tx as well as Rx IP Traffic Volume
Supports reseller accounts (VNO)
Possibility to define recharge interval, validity of package, maximum bandwidth for both Tx and Rx links (on-off switching)
Supports three hierarchical levels: Administrator, Reseller (VNO), Client
The IP Traffic Manager is required only at the head-end
Available as a software-only solution (Linux) or as a turnkey hardware-included solution
Check out the rest of our products or discover our full solutions.