Succesfull first demo of DVB Native IP broadcasting over terrestrial network at BES India 2023
Event Report | February 20, 2023
MAINDATA supported the DVB Project in the world's first demonstration of Native IP over terrestrial network last week at BES India in New Delhi. The demo showcased how the DVB-NIP solution can be used to reach mobile devices in areas with limited or no internet connectivity.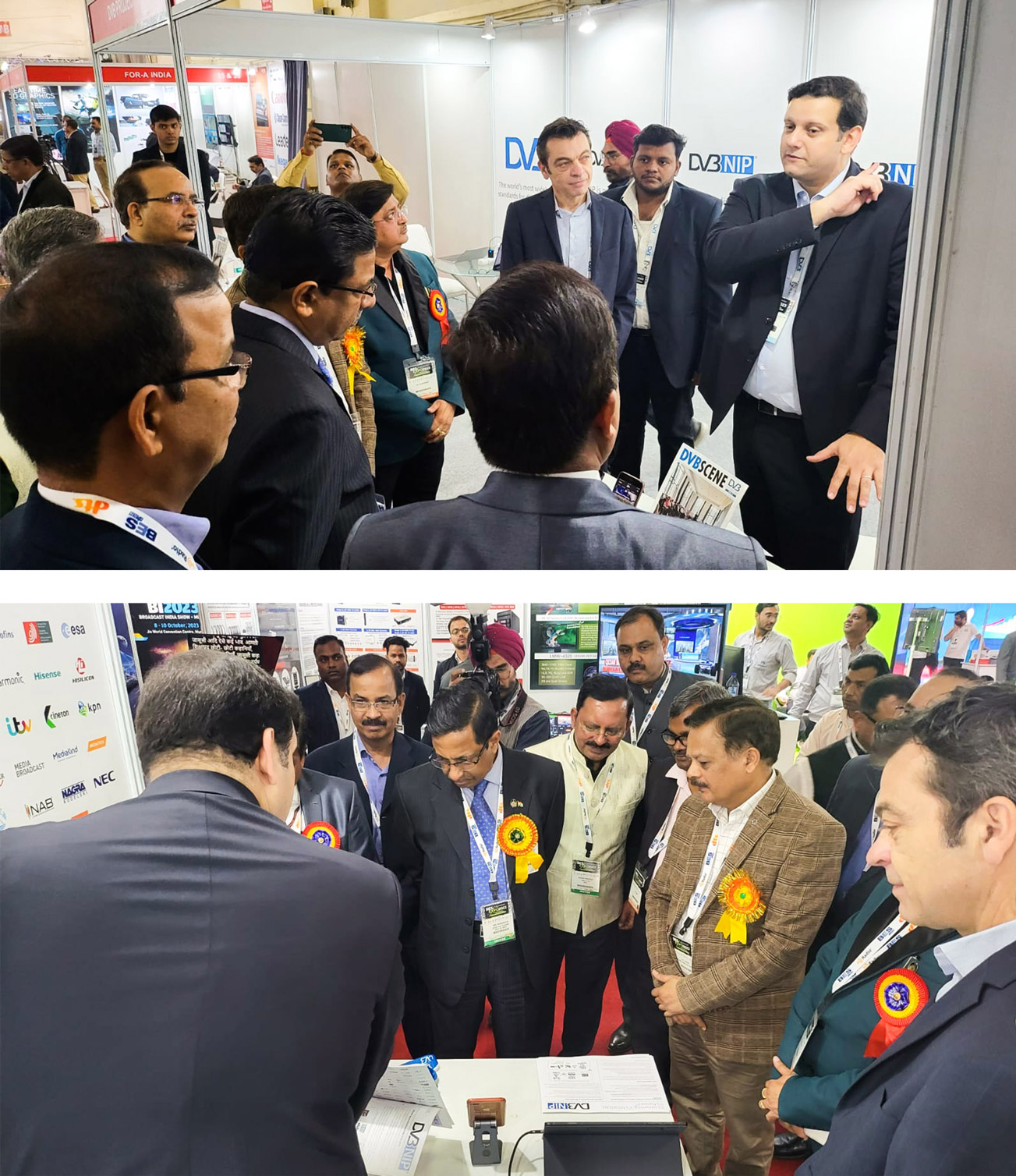 DVB-NIP is a new specification of the DVB group for satellite and terrestrial TV broadcasting based entirely on IP without using the MPEG-2 Transport Stream layer. The demonstration at BES India successfully used a DVB-T2 transmitter site at Pitampura to receive live DVB-NIP signal with no internet connection and served OTT and VOD content to receivers. It proved how DVB-NIP can be useful for reaching a vast population of mobile devices in areas with limited or no broadband connectivity.
The demonstration was a great success and captured interest of visitors. Praveen Jaga, MAINDATA's representative for India supported the demo on site and spoke with visitors about MAINDATA's plans for DVB-NIP support in products as well as our solutions for satellite to TV towers delivery such as SFN Boost and Dynamic Broadcast and other MAINDATA products like IP Encapsulator and MEDIACAST.
MAINDATA develops innovative products and solutions in the field of TV broadcast and satellite internet. By optimizing TV signal delivery, MAINDATA's solutions open new revenue streams for TV broadcasters. Established in 1996, MAINDATA attracted worldwide customer base including Eurovision, World Bank, Sony, Tata and others.
Follow us on LinkedIn and check out our other news and events we will attend