MAINDATA becomes a member of 5GMAG to collaborate on 5G broadcast and multicast solutions
MAINDATA joins 5G MAG (Media Action Group), the only global mobile industry (3GPP) market partner focused on media delivery technologies in the 5G ecosystem including multicast, broadcast and Single Frequency Network (SFN). With still rising traffic volumes where audio and video traffic accounts for 70-80%, media delivery technologies will play important role in mobile networks.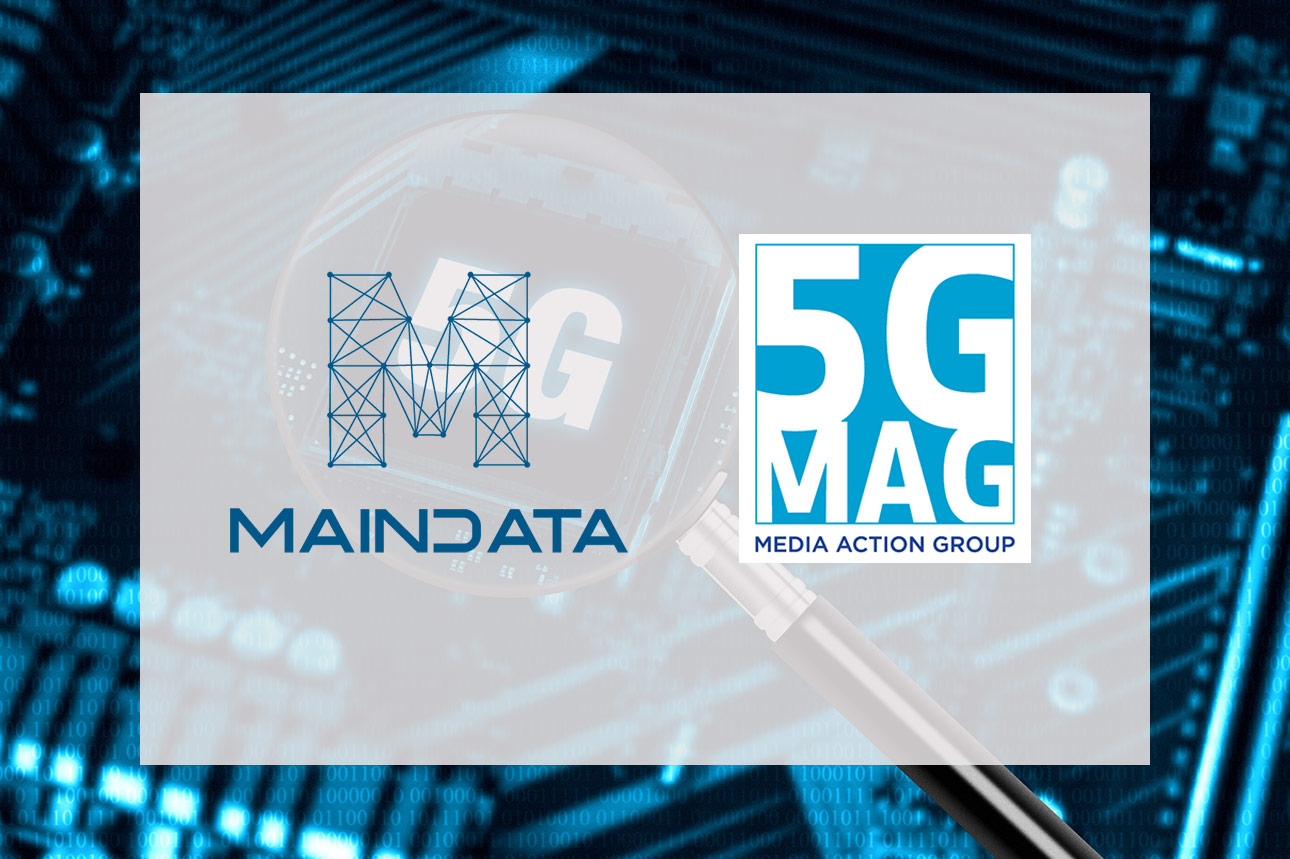 With over 60 international members and a seat in Geneva, Switzerland, 5G MAG (Media Action Group) brings together professionals from the media industry to collaborate on new use cases, software (reference tools), standards and architectures within the growing 5G marketplace.
MAINDATA will join companies and organizations such as BBC, Qualcomm, RAI, ESA, Ericsson and SES to name a few, with the aim of bringing the 5G media delivery forward.
MAINDATA is particularly interested in working on solutions for 5G multicast/ broadcast with attention to Single Frequency Network (SFN), which could be the way for the future to offload the increasingly overloaded mobile networks combined with switching off terrestrial TV broadcast in some countries.
MAINDATA's CEO, Dušan Statelov already presented use cases of Dynamic Broadcast and SFN Boost within the 5G MAG group this summer. These solutions focus on converting TV content (satellite, terrestrial) at base stations for mobile multicast/broadcast. He discussed a case of parallel satellite broadcast/multicast to mobile networks and transmitters as well as regional advertisements insertion for mobile networks.
Dušan Statelov, CEO of MAINDATA
"5G broadcast / multicast will soon most likely play a crucial role in offloading mobile networks. However, the market is so far limited by missing mobile phones support for multicast/broadcast. As frequencies used in mobile communication are highly monetized by point-to-point communication, it is not expected to see 24 hours/day allocation to multicast/broadcast. More logically dynamic switching to multicast according to users' needs is much more likely. We are therefore looking forward to participating in the 5G MAG group to discuss such possibilities with like-minded companies to help bring practical solutions to the market."
MAINDATA develops innovative products and solutions in the field of TV broadcast and satellite internet. By optimizing TV signal delivery, MAINDATA's solutions open new revenue streams for TV broadcasters. Established in 1996, MAINDATA attracted worldwide customer base including Eurovision, World Bank, Sony, Tata and others.
Follow us on LinkedIn and check out our other news and events we will attend