MAINDATA at 5G MAG: Defining The Development Roadmap 2023
Event | July 8 & 22, 2022
MAINDATA's CEO, Dušan Statelov joined industry discussions around use cases and applications for 5G Broadcast initiated by 5G MAG as a part of their 2023 Target Roadmap starting with series of calls from June-September 2022. He presented converting TV content (satellite, terrestrial) at base stations for mobile multicast/broadcast.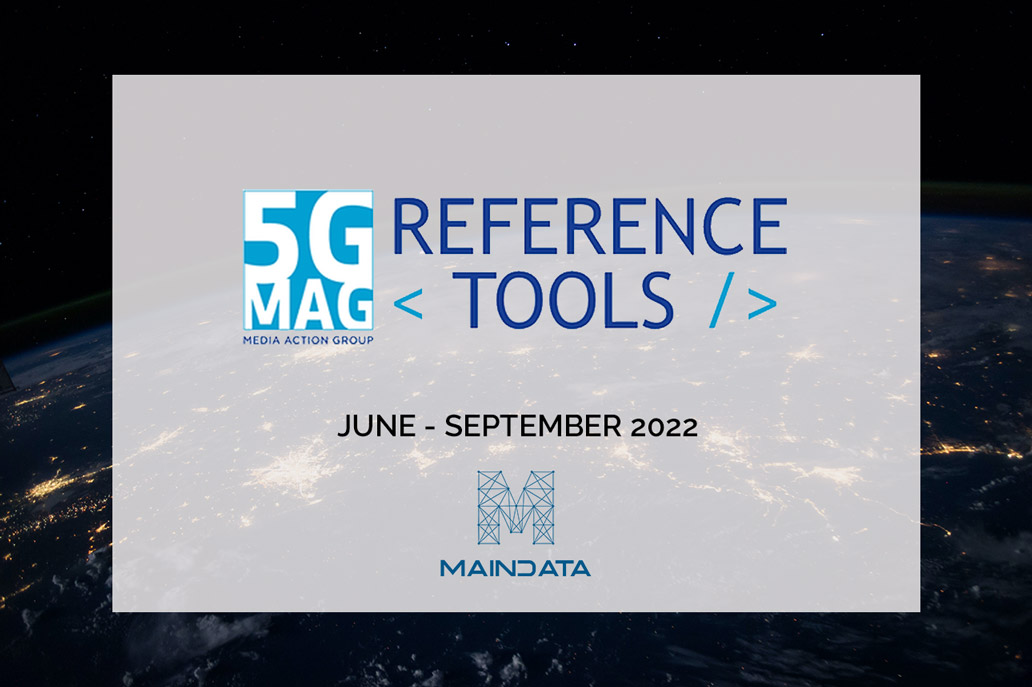 The trends show mobile networks soon won't be able to handle increasing traffic loads. 5G Broadcast is gaining global interest as a possible solution to offload mobile networks by broadcasting live events and other live and linear content.
5G MAG has initiated a series of calls with companies in the industry and community developers to discuss use cases and applications for their 5G-MAG Reference Tools 2023 development roadmap.
Our CEO, Dušan Statelov presented use cases for converting TV content (satellite, terrestrial) at base stations for mobile multicast/broadcast. He discussed a case of parallel satellite broadcast/multicast to mobile networks and transmitters as well as regional advertisements insertion for mobile networks.
Here are some highlights from his presentation:
Multicast/broadcast content is often available on satellite or other TV broadcast networks. Hence in order to offload mobile network backbones it might be useful to be able to receive this content from TV signal and convert to native IP mobile networks multicast/broadcast. In case this would be SFN mobile network, then deterministic signal processing would be essential. Such as specified in DVB Single Illumination Satellite standard.
In SFN case also adding regional or local programming to mobile SFN broadcast/multicast might be also efficient. These use cases would be mostly important for mobile networks with expensive or satellite based backbone networks.
Usefull use case for SFN networks is also deterministic insertion of regional/local advertisement, however likely not based on MPEG TS but rather on Native IP. Analogical use case for TV is described here
You can view the presentations as well as register for future calls at 5G MAG.
MAINDATA develops innovative products and solutions in the field of TV broadcast and satellite internet. By optimizing TV signal delivery, MAINDATA's solutions open new revenue streams for TV broadcasters. Established in 1996, MAINDATA attracted worldwide customer base including Eurovision, World Bank, Sony, Tata and others.
Follow us on LinkedIn and check out our other news and events we will attend