Highlights from DVB World 2022
Event Report | May 25, 2022
DVB World, a yearly conference for media delivery experts came with a new "uncoference" format this year at Maison de la Poste in Brussels on May 18th. The new format sparked many insightful conversations as it was made up entirely of peer-to-peer discussions on all topics proposed by the attendants where everyone could choose which discussions to join.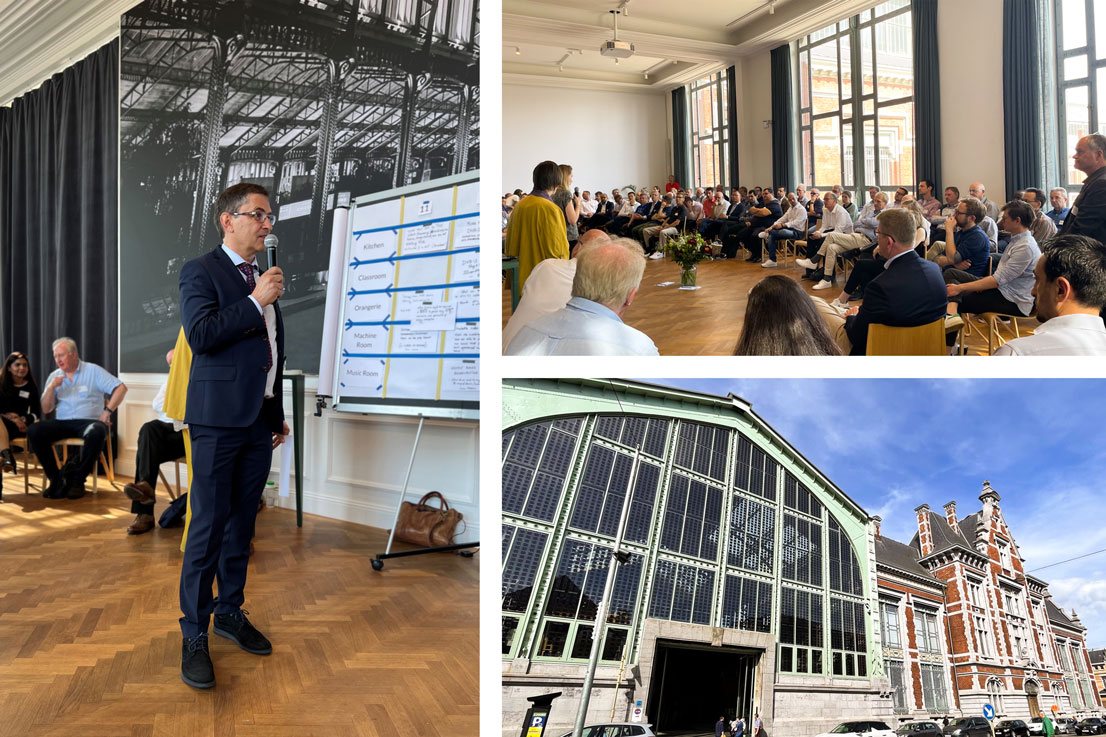 After 2 years of almost no personal meetings and many societal changes DVB members tried to look ahead at what may happen in the media industry in the next 10 years. Many technical developments were discussed, such as the delivery protocols from MPEG to native IP, screen sizes, interaction between companion devices, Virtual Reality, Extended Reality and the potential use of Artificial Intelligence.
In case you missed it, here are some insights from the discussions we found interesting:
All attendants noticed the speed and depth of technical and societal changes and recognize the need for DVB to adapt to them.
Thoughts about the future place of DVB as a standardization body in the rapidly changing IT technologies were subject of several discussions. DVB was very successful in satellite and terrestrial TV, where its satellite standards dominated global markets, but to address new challenges, creating working groups in association with other standardization bodies seems to be the best way forward.
The market share of Traditional Broadcast delivery is declining as the audience is massively shifting to on-demand content. Even live content such as sports and events is moving to streaming.
From the climate point of view broadcast/multicast signal delivery is significantly greener and more energy efficient compared to streaming and on demand systems.
Although it seems that the frequencies bellow 700 MHz will be reallocated from TV broadcast to mobile networks (which is the subject of undergoing WRC talks), multicast/broadcast capabilities should be supported for use in the mobile networks.
Newly adopted native IP DVB standards will allow easier blending of TV and mobile networks.
Our session on Dynamic Broadcast was attended by professionals from RAI, Mediaset, Orange and Rohde & Schwarz, and inspired a discussion about the adoption of such solutions also to terrestrial networks.
MAINDATA develops innovative products and solutions in the field of TV broadcast and satellite internet. By optimizing TV signal delivery, MAINDATA's solutions open new revenue streams for TV broadcasters. Established in 1996, MAINDATA attracted worldwide customer base including Eurovision, World Bank, Sony, Tata and others.
Follow us on LinkedIn and check out our other news and events we will attend