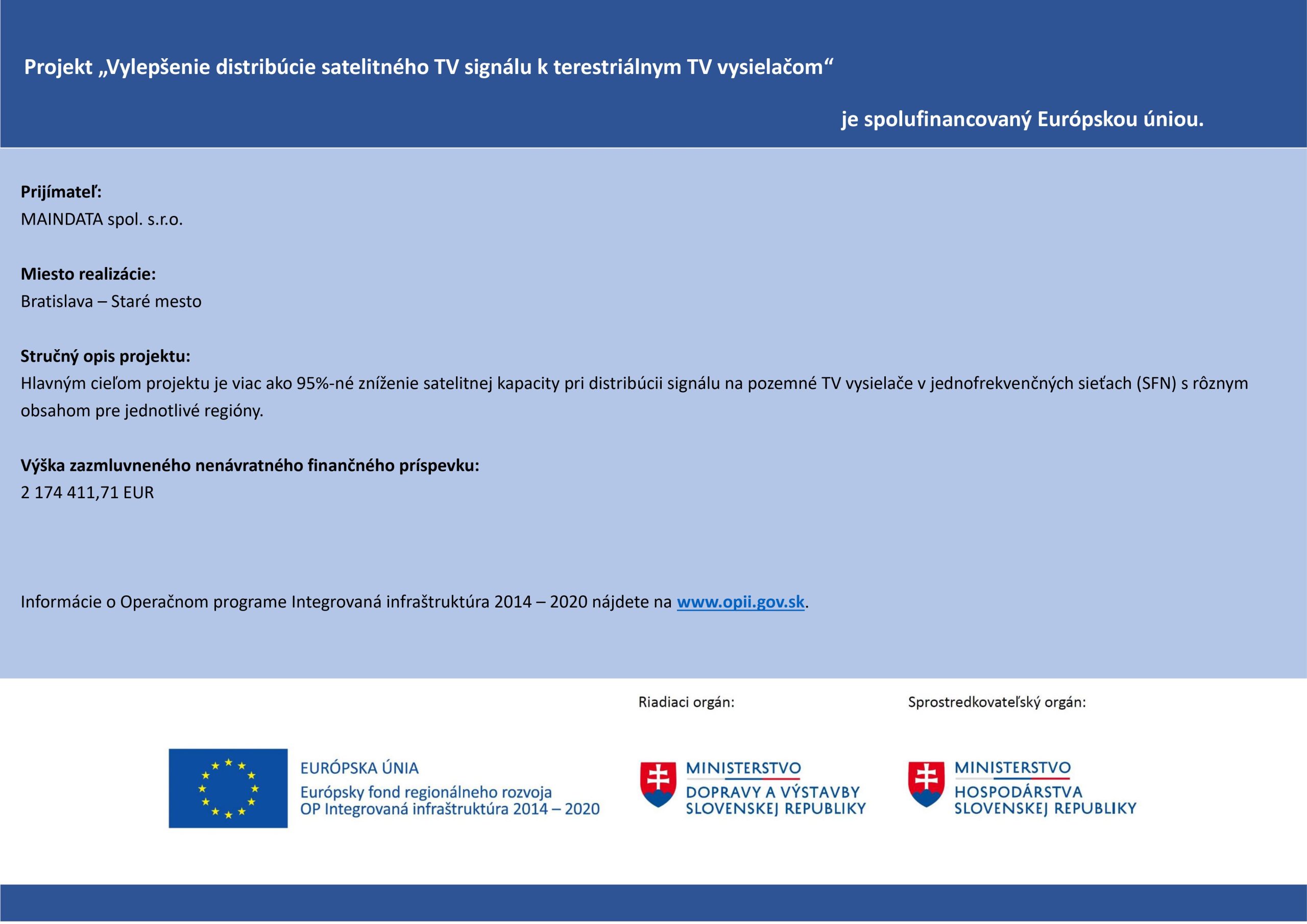 Project Improvement of the distribution of satellite TV signal to terrestrial TV transmitters is co-financed by the European Union
Projekt Vylepšenie distribúcie satelitného TV signálu k terestriálnym TV vysielačom je spolufinancovaný Európskou úniou
MAINDATA, spol. s r.o., Senická 23, 81104 Bratislava
Place of the project realization / Miesto realizácie projektu:
Project description / Opis projektu:
EN: The main goal of the project is more than 95% reduction of satellite capacity when distributing signal to terrestrial TV transmitters in single frequency networks (SFN) with differentiated content for individual regions.
SK: Hlavným cieľom projektu je viac ako 95%-né zníženie satelitnej kapacity pri distribúcii signálu na pozemné TV vysielače v jednofrekvenčných sieťach (SFN) s rôznym obsahom pre jednotlivé regióny.
Non-repayable financial contribution / Nenávratný finančný príspevok:
More information / Viac informácií:
EN: Find more information about the Operational Programme Integrated Infrastructure 2014 – 2020 at www.opii.gov.sk
SK: Informácie o Operačnom programe Integrovaná infraštruktúra 2014 – 2020 nájdete na www.opii.gov.sk

Interested to learn more?

Check out our products or discover our full solutions.